Surface Installation Services
In addition, we also offer additional services such as high quality walling and garage base laying solutions as well as exposed aggregate solutions which can be made to match your existing driveway, patio or path or be part of a bespoke job to breathe new life into your home. Wallcrete offers customers a wide variety of functional and decorative finishes to suit any home and is an extremely cost effective solution.
If you're not sure which is the best solution for your home, why not let one of our expert surveyors come out and provide with advice and a FREE no obligation quote. What have you got to lose?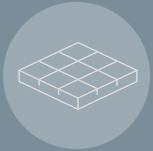 Pattern Imprinted Concrete

Wallcrete Renders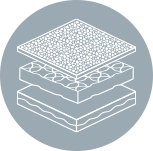 Resin Driveways
Impress Construction have now worked with us on many projects over the years throughout the UK, their end result is always of the highest quality. Sometimes in challenging conditions and timeframes to meet deadlines, but always deliver. When we pick up the phone and appoint impress we know what were going to get.
We employed Impress Construction Limited to undertake approx. 900m2 of fibre reinforced concrete complete with colour hardeners, sealers and imprinting to pattern to a podium deck on one of our projects in Henley-upon-Thames. Despite a challenging working environment, we found their approach to be very professional and their workmanship to be of a high quality.
After numerous quotes for both impressed concrete and resin driveways, Impress Construction Ltd really impressed us – with both the price and quality. The company gave us a few addresses to view which really helped us with our decision. Preparation was thorough and a great team of hard working, conscientious lads worked through "changeable" weather and finished the job on a Saturday for us.